One Last Risk
Oak Grove Series, Book 1
Author: Nancy Stopper
Release Date: April 18, 2017
Amazon ~ Barnes and Noble ~ Kobo ~ iBooks ~ Google Play
A guilt-drive firefighter, a widowed mother, neither is ready for love, but love has other plans.
Firefighter Lucas Bennett had the carefree life he'd always wanted until a deadly blaze took the life of his company mate and best friend. Blaming himself was easy but pulling himself from the tailspin of guilt proved to be much harder. The fog of sadness and guilt pushed him down a dangerous path until he nearly died fighting the beast. Forced to stop and reevaluate his life, he decided to make a change before it was too late.
A fire took almost everything from Sarah Robinson—her husband and her home—leaving her to raise their precious daughter alone. Everywhere she looks holds memories of her husband, pouring salt on her ever-present wound. Unable to live any longer around the memories of her husband, she and her daughter moved to Oak Grove, far away from the grief of the past. All Sarah needed was the chance to start a new life for her and her daughter.
A car accident on a dark, rainy night put Lucas and Sarah on a collision course neither of them expected… with questions they're not ready to answer. Can a single mother open her broken heart for a second chance at love? Will a broken firefighter risk his heart for what might be his only chance at forever? Are each of them willing to take one last risk to be together? His risk. Her reward. Together, they'll mend each other's broken hearts.
If you like small-town romance where the heroes are sexy and the women are strong, unlock One Last Risk to start your visit to Oak Grove, Pennsylvania and fall in love with Lucas and Sarah!
Excerpt:
She pulled the coffee off the burner, pouring the steaming liquid into her cup as the bell above the door announced another customer. With pot in hand, she turned… and stopped short. A man strode into Emma's shop with his shoulders back and a broad smile on his face. His thick, brown hair was swept to the side and hung a little long over his ears.
Sarah's stomach leapt into her throat and her breath hitched. Her skin tingled and her pulse raced. She couldn't move, her feet frozen in place, coffee pot suspended in air. What in the heck was happening to her? She couldn't remember ever reacting to the sight of a man this way.
A blue T-shirt with a gold logo over his heart stretched over his muscular chest, his biceps stretching the restraints of his short sleeves. Either he earned those on the job, or he spent hours at the gym. She guessed the former. Despite his tough-looking exterior, a gentle, easy smile graced his face. But a storm brewed just beneath the surface of that smile. Everything about him drew her in, pulled her toward him, and her body wavered.
The man stopped halfway to the counter, his rich, whiskey-colored eyes locked on hers. Customers milled around him, but he didn't move. Sarah's heart raced. What was happening to her? Images of this man's arms wrapped around her flooded her mind. Picturing his mouth lowering to hers had her puckering her lips. Heat rose on her cheeks. Even though her face was probably flushed, she clenched her fist at her side to keep from hiding behind her hands.
Stop it. She was married… well, had been married. She was Alex's wife, she shouldn't be staring at another man in this way. But she couldn't help herself. Her rapidly beating heart and the ache in her gut was something she hadn't felt in a long time. And it wasn't wholly unwelcome.
Her eyes remained locked on the man as he swaggered toward her, his arms relaxed at his sides, confidence seeping from his pores. Nice that he could be so calm while her skin prickled and her hair stood on end. He stopped when he reached her side, leaning in and crowding her against the counter. A wolfish look settled in his eyes as his face closed the distance between them.
She drew in a deep breath. The musky scent of his aftershave mingled with the aroma of fresh coffee in the air, creating a heady combination.
With his voice barely above a whisper, he said, "Are you finished with the coffee?"
About the Author: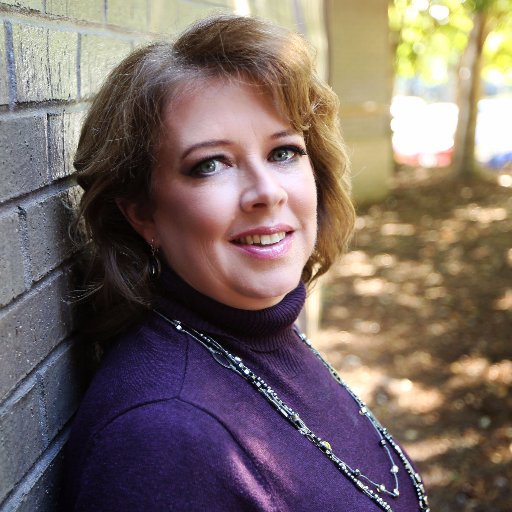 Nancy Stopper is an award-winning debut author. She writes contemporary romance with strong women and sexy heroes that tug at your emotional heartstrings and leave you with a warm feeling that lingers long after the last page. Her favorite escape is small-town romance and even when set in a larger location, her books have that small-town feel.
Her first novel, One Last Risk, won first place in the Short Contemporary Romance category of the Fool for Love Contest and was a Maggie Finalist in the unpublished Single-Title Contemporary Category.
Dreams Come True in Laguna, Nancy's first novella, was published in the Laguna Beach Kindle World in 2016. Her first full-length contemporary romance novel will be published in 2017.
Nancy lives in Virginia with her husband, two of her three kids that are still at home, and one cat who regards her with disdain daily. When she's not behind her laptop, you can find her at a ballfield, cheering on her favorite team (Washington Nationals) or her favorite player (her son, who pitches for his local high school), or at a dance performance with her daughter.
Website: http://www.nancystopper.com
Facebook: http://www.facebook.com/NancyStopperAuthor
Twitter: http://www.twitter.com/NancyStopper
Goodreads: https://www.goodreads.com/author/show/16070692.Nancy_Stopper